Why Choose Us?
Experience · Knowledge · Trust
Whether you are a buyer, seller, or investor; Iconic Title is here to protect you and ensure a quick and secure transfer of land, by providing quality work, superior service, and competitive prices. We will close your transactions anywhere at anytime with our mobile closing system and advanced software. Let Iconic be the Icon of your Real Estate Transaction! We look forward to working with you!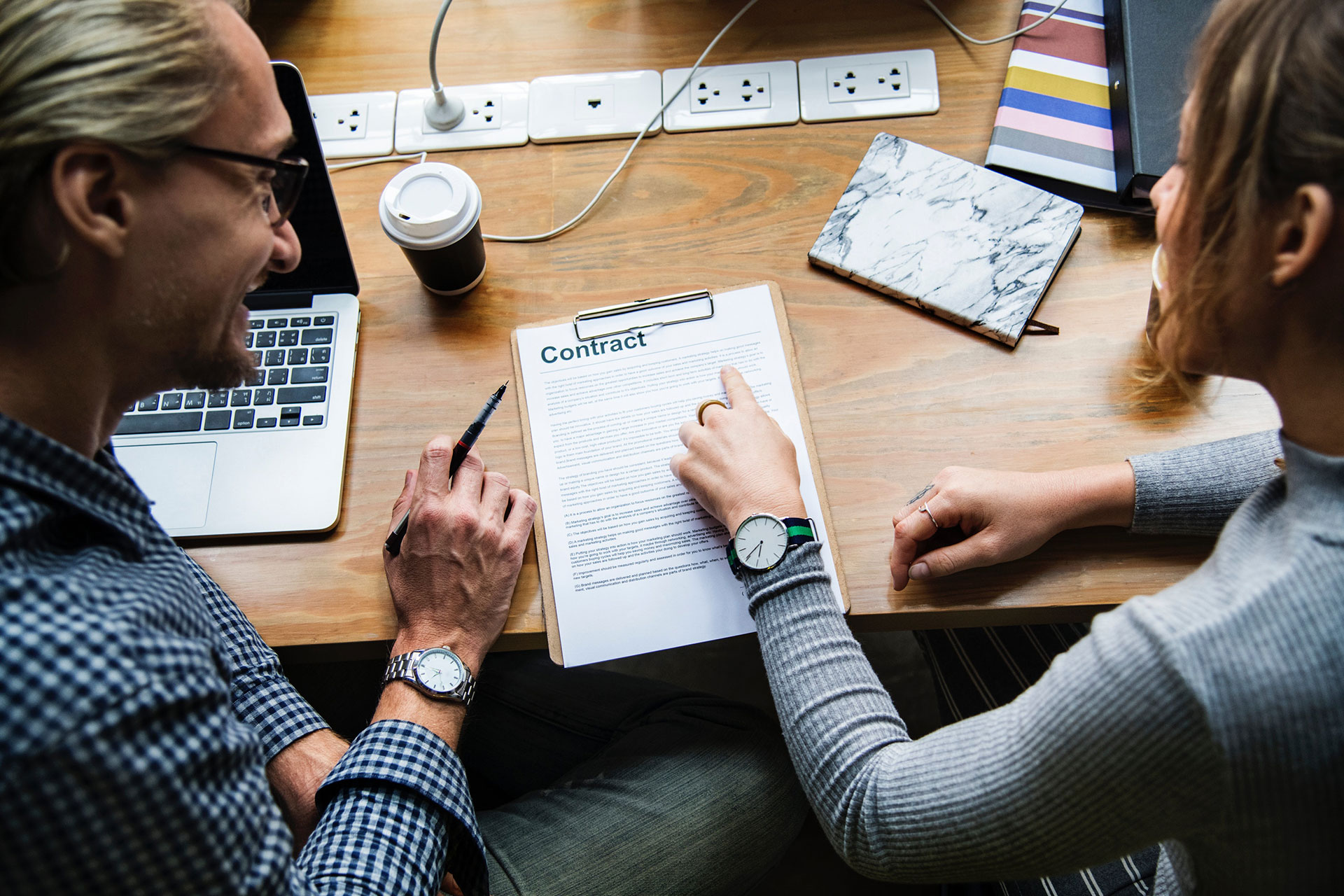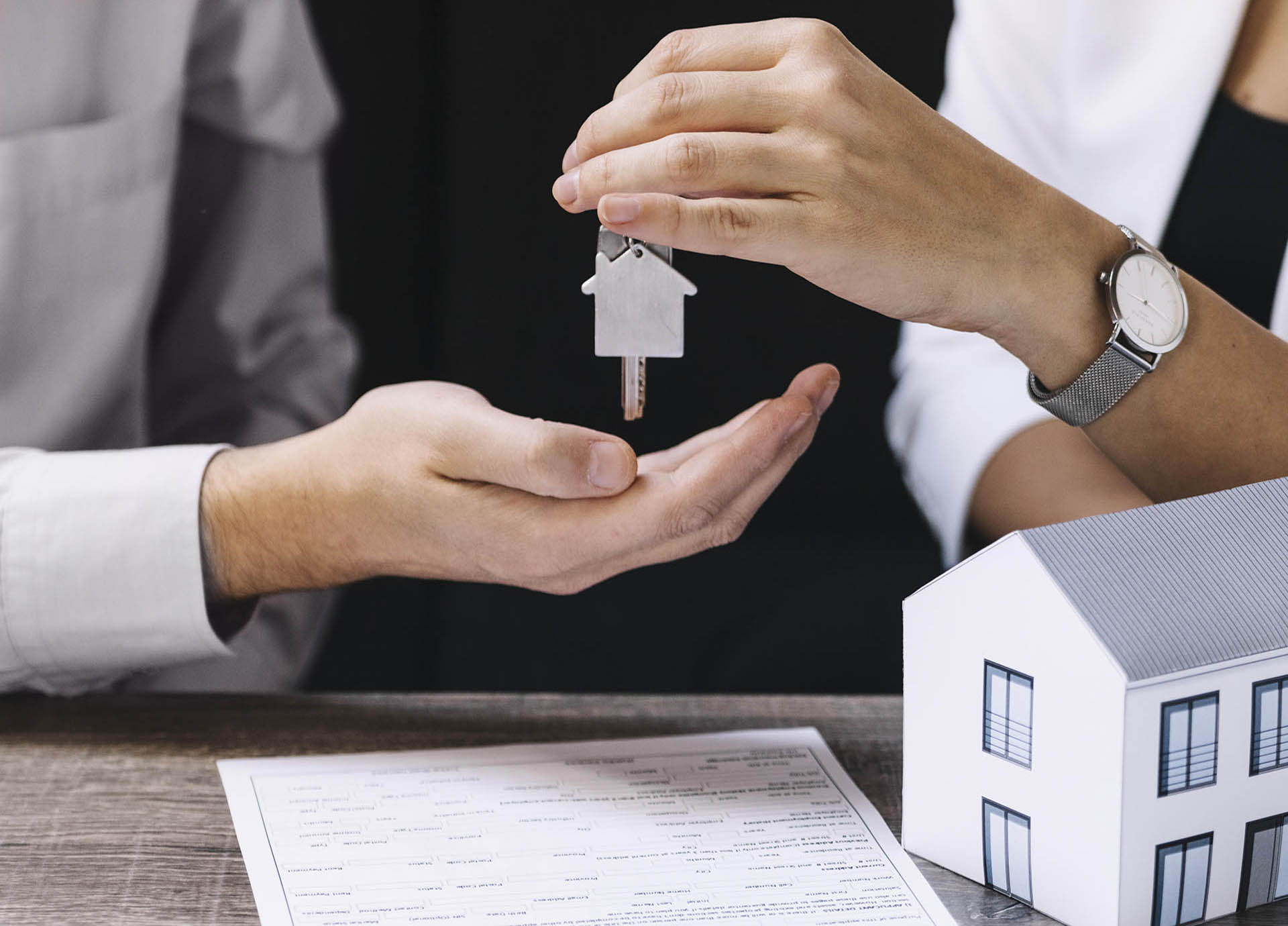 First Things First!
Why do you need Title Insurance?
It is a no brainer that investing in a property is a major financial deal. Having said that, it might come as a surprise that after investing all that money, you end up learning that the property you purchased holds a lot of unpaid dues, mortgages, liens or even worse that the person who actually sold you the property didn't own it in the first place? Battling the aftermath of that could mean years of litigation, court trips, legal fees, paperwork and so much more. Thus, to make it simpler, making this huge investment 'without' title insurance would be a risk you must not take.
Title Insurance helps buyers peacefully acclaim their rights over the new property by staying protected against all forms of title claims and unforeseen losses, unknown mortgages and other financial obligations that they have been unaware of. At Iconic Title, we are here to ensure that you get that peace of mind by knowing that the property you purchased will be yours without any clauses and that you are always covered.
Our Solutions - A Guided Process
How does this work?
With over 25 years of combined experience within the industry, you can trust the experts at Iconic Title to fetch you the best title insurance deal for your real estate property purchase. As well as, walk you through the entire closing process to successfully meet at the closing table. But before that, let's take you through a step-by-step guide on how this works.
Scrutiny
Once you receive a real estate contract, Iconic acts as your twin pair of eyes to scrutinize it for any form of vital addendum that might have been missed, incomplete information or clauses that are inconsistent, analyzing it to the T, sending it back for corrections to receive a legitimate contract, before we begin with the next step.
Summarizing
Our team then summarizes your 11 and plus page property contract to a condensed version that highlights and holds all the vital key notes and points, important deadlines, ensuring the real estate contractor, homeowner, seller, lender and we are all on the same page.
Escrow Solutions
Escrow entitles the buyer and the seller of a real estate property, securely make a deal with the help of an unbiased third party that retains the funds or the documents until such time, that both the parties have met the mentioned obligations within the contract. Here, upon the receipt of your escrow deposit into our Iconic Trust Account, we issue an 'escrow letter' that mentions that we have received the value for the property to all the parties concerned.
Preparing the HUD and Pre-HUD
The Housing and Urban Development or HUD, department of the US Government since 1965 enables smoother loan acquisition for real estate purchases by approving lenders through supported materials. The HUD and Pre-HUD are forms that show all the services and fees that are charged by the lender to the borrower, including all the taxes, deposits, loan fees, commissions, settlement charges, title company fees, recording fees, etc.
Assessing Agent Expectations
Been there, done that, we at Iconic are aware of the grind and also the mind set of a real estate agent. Keeping things clear, we converse on behalf of you with every agent involved in the property deal seeking answers and analyzing real expectations.
Title Search
Almost like searching for a needle in a haystack, we look through all the available public records for prior ownership to ensure the property has been legally transferred to the current owner, looking for liens, utility assessments, mortgages, taxes and anything that might effect the new buyer's authority to own the property with or without the limitations mentioned in the agreed contract. Ensuring exclusive ownership of the property, a Title search eradicates any form of title defects and reveals problems that may occur, title deal sorted and cleared before you hit for the actual purchase. Even if a property is a new construction there are most likely many prior owners of the unimproved land. As mentioned above, a title search will uncover any existing liens and more!
Closing the Deal
Once everything is in place, we at Iconic Title, balance out the payments, collect the dues needed to close the deal, prepare the deed, get it signed by the parties in question, transfer the deed and other related documents, pay the brokerage and other commissions, taxes, liens and all other charges. Once done, we make a record of the buyer's new deed, backed by the title insurance and close the deal!
We Assure
What we do ?
Iconic Title offers a host of beginning-to-end solutions that include Title Insurance Policies, Title Search, Escrow services, HUD and Pre-HUD preparations, Short Sale Negotiations and more. By now, we believe you have understood the importance of Title Insurance and we are willing to safeguard your real estate purchase. Before we get there, probably the first question you may have is how much would this cost me? Answering that, Iconic Title offers competitive prices and works to meet the clients needs.
CLOSING THE DEAL!
We are all about you!
Taking pride in our team of experts, we have years of collective experience and are honored by our expertise, communication, and know-how in the field of real estate and title insurance. Standing by your side, we deliver unparalleled professional Title Insurance solutions. Working round the clock to assure that you are in trusted hands, we leave no stone upturned in helping you keep your peace of mind, offering our services whenever needed. You can count on us at any time of day, even after hours to address your concern. We can't wait to make the entire journey towards you new property smooth, secure and stress free!Our mantra is to work with our client, educating them while at the same time, securing them, keeping them above and beyond in the most beneficial position in the contract. We believe that you deserve the best while you are making that investment o your dreams, and we stand by your side in making this journey a memorable one.
Serving Florida
Let Iconic be the Icon of your Real Estate Transaction!
We cannot wait to hear from you!